Temporary exhibition: October 3, 2014 until April 6, 2015

1. THE DARK CITY
Before World War II there was a severe housing shortage. Many workers in the larger cities lived in appalling conditions. Their small flats were overcrowded, and mod cons like toilets, showers and central heating were rare luxuries.
The backyards were often full of back and side buildings. The rent here was low, and the poorest people had to live among the stench of privies and dustbins.
2. PLANNING THE SUBURBS

Living in the suburbs is normal today. More than half of all Danes now live in suburban detached houses, terraced houses, and council flats.
The suburbs as we know them, with their homes, shops, institutions, transportation and industry, have their own history. The suburbs were designed and planned by urban planners and architects, and were largely built after World War II.
---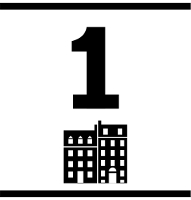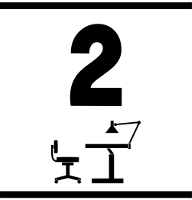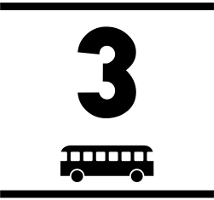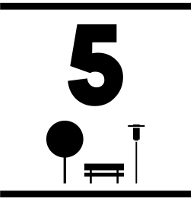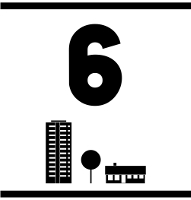 ---
3. TRAFFIC

The move to the suburbs created longer distances between home and work. This generated a new reliance on efficient transport.
In the metropolitan area, the Copenhagen S Train was a key part of planning, but most people used their own cars to meet their daily transport needs. Which is why the suburbs have been criticised for increasing the number of cars on the road.
4. AT HOME

Modern suburban homes created a new base for everyday and family life.
Some settled down in a small detached house with its own garden. Other chose a terraced house or council flat.
Visit the people of the suburbs and see how they lived – then and now.
5. THE SEGREGATED CITY

The suburbs are based on the idea of a functionally segregated city, where we live, work and do our shopping in different areas.
Trading estates, green areas, shopping centres, and not least the roads connecting them all supplement residential areas.
Today some urban planners want to change this functional segregation and reintegrate homes and businesses again.
6. LOVED AND VILIFIED

The suburbs were based on utopian dreams and visions of a good society with room for everyone. Today the suburbs have become a place where a lot of people love to live, and that others criticise.
There are new challenges. What should we do about half-empty trading estates, shop closures, social issues, renovation and sustainable development?
What direction should the suburbs take?
What's your dream?
In welche Richtung soll die Vorstadt sich entwickeln? Wovon träumst du selber?